Mocco Wollert
You are dressed in rags,
barefoot and shivering with cold;
a tiny face peeps
out of a shawl that warms
not only you but the latest baby too.
Your eyes are soft black obsidians,
the ready smile hides the hopelessness,
the hunger, the raking cough, the pain.
You ask for sweets and push
your matted hair behind your ears.
Your beauty glows
within the rugged village,
your gentleness condones
our brash intrusion
that seems to fill the valleys.
I want to wash your hair,
wrap you in silken saris
but fear I would destroy
the splendour I see deep in you,
jewel of Nepal.
© 2014 Mocco Wollert
Image: Iosif Manikis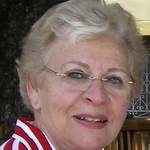 Mocco Wollert was born in Cologne and, as a child in Germany during the Second World War, survived the bombings of Cologne and Dresden and capture by Soviet forces. She eventually succeeded in fleeing to the west, making her way to Australia in the 1950s. Mocco taught herself English along the way by reading books in the language, and now writes happily in either German or English. Her often passionate and sensual writing about human emotions and intimacies, which she views as reflecting a European literary heritage, stirs feelings that are universal. Her economy of style draws on the influence of Japanese haiku, which she much admires. Mocco has had eight books published in Australia and focuses especially on poetry. Her most recent book is Australia – Images and Inspiration, written in collaboration with the artist Glenise Clelland and published in November 2014. She is currently working on a memoir of life in 1960s Darwin. Mocco's poems have won numerous prizes and have been widely published by the literary press. She lives in Brisbane with her husband and they have two daughters.